The Science of Good Health
Colostrum is a powerful daily supplement that will help keep you healthier and happier.
For those with autoimmune disorders, it is important to remember colostrum is not a cure, but it can help alleviate many symptoms. I and many others bear witness to this.
Immustem is a totally natural food supplement that is non-toxic and there's no limit to how many you can take.
We passionately believe in the health benefits of our products; we are always happy to answer any queries you may have.
Immustem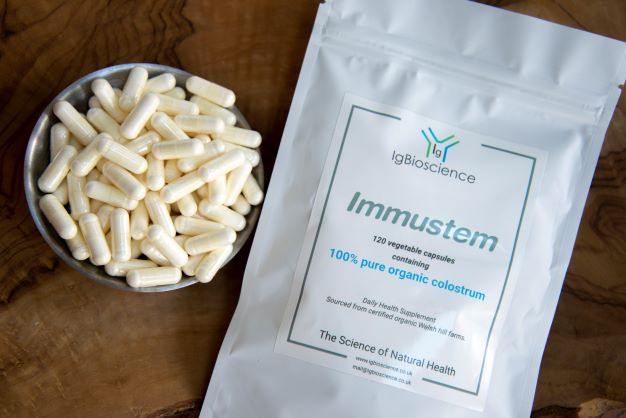 I'm Liz, Director of IgBioScience Ltd and I take this certified 100% organic UK colostrum, it has greatly alleviated the symptoms of my autoimmune condition (MS).  Immustem helps prevent illness by balancing the immune system; and repairing, restoring and maintaining optimal gut health. In case of damage, it helps boost stem cell count and the body's repair function, is used by top athletes.
Got a Question?
Email us, we are here to help.